Welcome to the South Shuswap Health Services Society
COPPER ISLAND HEALTH & WELLNESS CENTRE
NOTICE – There will be no Lab Services August 22 & 24, 2023 due to the Wildfire Situation.
#10 – 2417 Golf Course Drive, Blind Bay, BC
Phone: 250-675-3661
Email: sshealthss@gmail.com
To register for Programs
Phone: 250-675-2196
Email: sshssprograms@gmail.com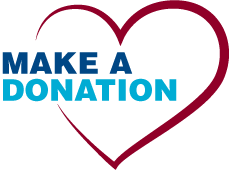 Check out the events page to see what is happening
Copper Island Health & Wellness Calendar – (click here)
Lab & ECG Services – (click here)
Tuesdays & Thursdays 8:00 to 12:00 pm
Medical Clinic – (click here)
Copper Island Health & Wellness Centre – Senior Resources – (click here)
Mobile Lab Collection Services – (click here)
Immunization – Adult & Children – (click here)
Doctors Needed – (click here)
Who We Are – (click here)
---
A vision of the Society is to secure a full range of health and wellness services for the communities of the South Shuswap. SSHSS adopted the motto "Bring Healthcare Closer to Home" with the desire to reduce the burden of distant travel to receive care. A second vision is to support and promote opportunities for everyone to enjoy a healthy life style. "Seniors helping Seniors"
Our Response to COVID-19
In an effort to stem the spread of this virus we have reduced hours and are taking extra precautions. We are upholding our mandate to help our community maintain health and wellness. Please contact us if you have any questions or need referral services, we will be checking email and phone messages. It is important that we have factual information regarding this global situation. The province has created a new non-medical information line dedicated to coronavirus which can be reached at 1-888-COVID19. You can call 811 to speak with a RN about your health, including the novel coronavirus and COVID-19. Before going to the ER, Walk in Clinic or your Dr. if you suspect you have the illness, are showing symptoms related to COVID-19 or require assistance with other health issues, please call 811 first. Follow this link for an online assessment tool: https://covid19.thrive.health/

---
Our Vision
To promote and support sustainable health care and medical services within our communities
To promote and support access to healthy living choices
To allowseniors to stay in their homes and communities longer by encouraging AGE Friendly opportunities which allow them to "Age in Place"
To support a healthy built community for everyone
SSHSS invites you to support our vision by becoming a member of the Society. Help us demonstrate through a collective voice the commitment of our communities to support healthy age friendly communities in the South Shuswap Area C of the Columbia Shuswap Regional district of British Columbia.
Blind Bay – Carlin – Cruikshank – Eagle Bay – Kault Hill – Notch Hill – Sorrento – Sunnybrae –
Tappen – White Lake – Wild Rose Bay
---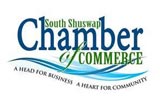 We are members of the South Shuswap Chamber of Commerce.
Connect and enjoy three videos showcasing our communities.